A battle-tested cost-effective litigation system for Preparing and Trying Small and Complex Cases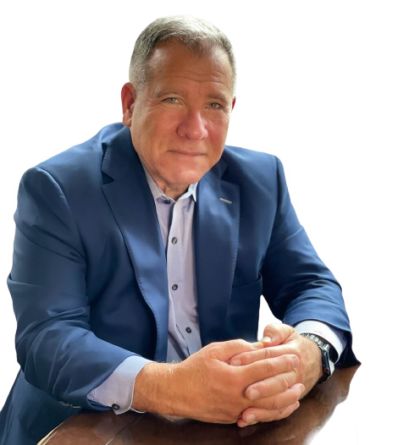 Mark J. LeWinter
Attorney at Law
My services include organizing, preparing, and presenting your case, along with training on cost-effective and innovative software usage. I have been certified as a litigation trainer by LIT SOFTWARE, LLC for TrialPad, TranscriptPad, DocReviewPad, and ExhibitsPad collectively referred to as the LIT SUITE.
Trial Preparation
Cases are won or lost in the office, not the courtroom! Improve your case preparation and work flow with a winning new approach.
Maximize your ability to efficiently organize and present all of your documentary and multimedia evidence
Benefits Of Working With Me
Reduce the learning curve
As a busy litigator, it's great to know you can rely on a practical methodology and workflow that has been battle-tested for years instead of reinventing the wheel. I am certified and recommended by LIT SOFTWARE, LLC as a litigation trainer for TrialPad, TranscriptPad and DocReviewPad and I have helped many lawyers harness the full power of LIT SUITE.
Personal Experience Over the Years
Discover cutting-edge, user-friendly software for preparing and presenting cases and learn from a tech-savvy litigator's best practices and valuable insights to maximize your impact in the courtroom.
A Tech-Forward Approach
The best software is useless if it is not used. Once you master mobile technology using apps like LIT SUITE and LiquidText you will transform your litigation style. I will demonstrate how you can use free apps like Freeform on your iPad for litigation prep and presentation.
Personalized Attention
I offer a complimentary Zoom meeting to customize your training based on your individual needs and litigation style.
Testimonials
You deserve the best. Learn what my past clients have shared about working with me.
Bespoke Experience
[...]Mark customized the training to reflect our existing technological skill level. Mark does not provide some simple "one size fits all" approach; he took the time to understand our firm's needs and skill level to provide a truly bespoke training experience.[...]
Greatly Appreciated
There is simply no better method than being able to ask specific follow-up questions and have things explained in as much detail as needed [...] I also greatly appreciated being able to get Mark's feedback on how to tailor the apps to my practice. Can't recommend him enough!
Highly Recommend
Mark was a pleasure to work with, and his services are highly recommended. He is clearly an expert in his field, and his knowledge of LitSuite applications is unparalleled. Our team is grateful for the training he provided, and we highly recommend his services. We look forward to working with Mark again in the future.
Working for a Better Future
In today's fast-paced technological landscape, it's crucial to stay up-to-date. At Trial By Pad, I strive to assist litigators and mediators across the United States in enhancing their technical abilities with the iPad. Software like LIT SUITE enables you to efficiently handle your case by organizing, analyzing, and preparing for depositions, mediation, and trial.
Achieving your goals is vital, and you understand the value of working smarter instead of harder. Let's work together to evaluate your requirements and progress from there. I can also provide advanced training after you have become proficient in the fundamentals, so you can achieve your highest potential.
With an office in Gladwyne, Pennsylvania, serving Philadelphia, I conduct nationwide interactive trainings and webinars using Zoom.